Donation Form
In order to complete your donation, please complete the following steps:

Enter your email address below.
Select the amount you wish to donate.
Enter and verify your credit card information. The date must be MM/YYY, ie. '12/2020'
Once your card has been verified and you've chosen a donation amount, a red 'Donate' button will appear.
Thanks to our sponsors, we're also giving away some pretty cool stuff . If you want to enter our sweepstakes to win, click the 'ENTER SWEEPSTAKES' button!



On behalf of our sponsor, Chalkin' Social, and For The Love of Good, thank you for your donation to Comic Book Legal Defense Fund.
official SWEEPSTAKES RULES)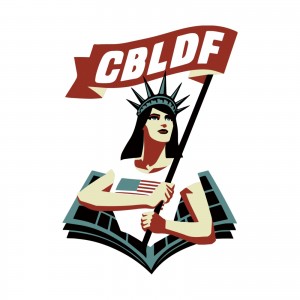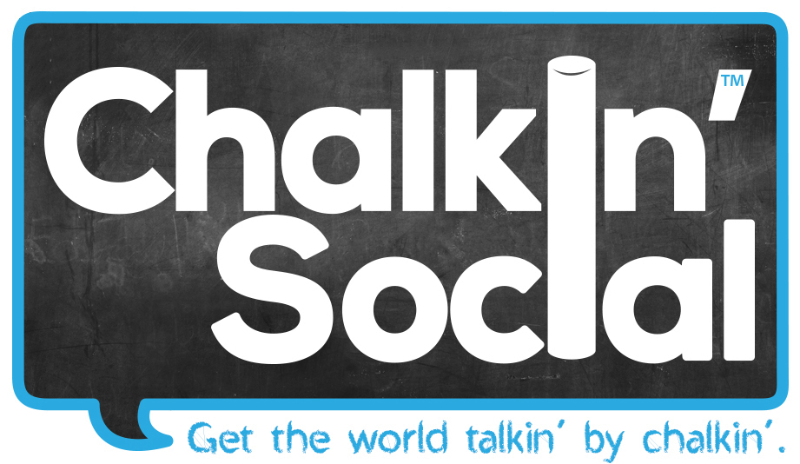 Sweepstakes Rules
FOR THE LOVE OF GOOD & SKYBOUND @ SAN DIEGO COMIC-CON 2017:
'CHALKIN' SOCIAL' SWEEPSTAKES RULES
Tune into the #SkyboundSDCC Twitch Livestream from San Diego Comic-Con and WIN.
No purchase, payment, or donation is necessary to enter or win the prize. Prize: Choice of Chalkin' Social $39 BLACKlisted de-luxe or $39 unpREDictable de-deluxe hat To Celebrate Skybound at San Diego Comic-Con 2017.
How to Enter: Go to bit.ly/ChalkinBanter for the 'CHALKIN BANTER' campaign. Click on the "Sweepstakes" button and simply enter in your email address. There is 1 sponsored segment on the Twitch livestream during Comic-Con where fans can watch 'Dynamic Banter' (sponsored by Chalkin' Social) LIVE, however, the sweepstakes extends beyond the single sponsored segment. Each day during the promotional period, Chalkin' Social / For The Love of Good will pick five (5) winners per day at random to receive a choice of either Chalkin' Social's $39 BLACKlisted de-luxe or $39 unpREDictable de-deluxe snapback hats. The sweepstakes is open starting Thursday, July 20th at NOON EST, and the sweepstakes will close Sunday, July 23rd at 12AM EST. Winners will be selected at random and notified via email within 2 weeks from the end date of the sweepstakes and prize will be fulfilled within a 30 day window post notification.
Winners: Five (5) winners will be selected at random each day of during the promotional period to win one (1) $39 Chalkin' Social hat choice of either BLACKlisted de-luxe or unpREDictable de-deluxe during the 3 day-long campaign.This promotion on loveofgood.co, is in partnership with Chalkin' Social and Skybound.
Criteria: Winners will be selected at random by a third party computer generated 'name picker' app which will choose winners who submitted their email address through loveofgood.co. Selection of winning entries is not dependent on anything other than submission of email address to the 'Chalkin' Banter' sweepstakes.
Complete Rules Below: NO PURCHASE OR PAYMENT OR DONATION IS REQUIRED TO ENTER OR WIN THE SWEEPSTAKES. SWEEPSTAKES VOID WHERE PROHIBITED. Sponsor:
Love of Good, Inc.
325 N. Larchmont ste. #440
Los Angeles, CA 90004
The details of the prize and how to enter the Sweepstakes are contained in these Official Rules.
Eligibility: The 'Chalkin' Banter' LIVE Sweepstakes (the "Sweepstakes") is only open to legal residents of the United States and the District of Columbia, who are of legal age of majority in the jurisdiction in which they reside (and at least 18 years old) at the time of entry. Void outside United States and District of Columbia and where prohibited or restricted by law, rule or regulation. Employees of Chalkin' Social (Sponsor) and its respective affiliates, subsidiaries, advertising or promotion agencies are not eligible, nor are members of these employees' families (defined as parents, children, siblings, spouse, and life partners). Proof of residency and age may be required. The Sweepstakes is subject to all applicable federal, state, and local laws, rules and regulations. Entries must be made by a human user and by his/her manual keystrokes and not by any automated means. Only one entry per Entrant. If it is discovered by Sponsor (using any evidence or other information made available to or otherwise discovered by Sponsor) that any person has attempted to use multiple names, identities, other accounts, and/or any automated, macros, script, robotic, illicit means or other system(s) or program(s) to enter or otherwise participate in or disrupt this Sweepstakes, then he/she will be disqualified and all of his/her submitted entries will be judged void from the Sweepstakes in the sole and absolute discretion of Sponsor. Sponsor reserves the right, in its sole and absolute discretion, to disqualify any Entrant, should an Entrant at any stage supply untruthful, incomplete, inaccurate or misleading personal details and/or information. All entries must be submitted by the individual Entrant submitting his/her personal information and not by any other person, group or organization or by an individual on behalf of another individual. Entries that are late, lost, stolen, illegible, contain false information, damaged, misdirected, mutilated, falsified, destroyed, mechanically reproduced, garbled or incomplete, altered or otherwise irregular, or do not conform with or satisfy any or all of the conditions set out in the official rules, as determined by Sponsor in its sole and absolute discretion, will be judged void and disqualified. Groups, clubs, organizations, business and commercial and non-commercial entities cannot participate. All entries becomes the property of Sponsor upon receipt and none will be returned. Entrant is responsible for being aware of the legality in Entrant's home state. No purchase necessary. The Sweepstakes are subject to all applicable federal, state and local laws and regulations. Eligibility restrictions apply. Void where prohibited by law.
Timing: The Sweepstakes begins at TIME Eastern Standard Time ("EST") on July 20th, 2017 and ends at 12 a.m. on July 24th, 2017 ("Promotion Period"). Five (5) winners will be awarded each day during the Promotion Period. Entries received prior to or after the Promotion Period will not be considered.
This Sweepstakes is administered by Love of Good, Inc. and prize fulfilled by Chalkin' Social. Chalkin' Social is purely responsible for fulfillment of prize and in no other way involved in the running of the sweepstakes. Chalkin' Social's association with this sweepstakes is limited to prize fulfillment and based on names and email addresses randomly selected and provided by Love of Good, Inc. By entering this Sweepstakes, you understand that you are providing information to the Sponsor. By entering this Sweepstakes you completely release Chalkin' Social and Love of Good, Inc. from any and all liability for losses or injuries caused or claimed to be caused by participating in the Sweepstakes. Any questions, comments or complaints regarding this Sweepstake must be directed to Love of Good, Inc., any information regarding prize fulfillment must be directed to Chalkin' Social.
Use of Data: Sponsor will be collecting personal data about participants (e-mail address only) when they enter the Sweepstakes online. Sponsor is entitled to use personal data (email address) contained in all entry forms in accordance with the Sponsor's privacy policy. By participating in the Sweepstakes, entrants hereby agree to all personal information uses and disclaimers as explained in Sponsor's Privacy Policy at https://www.loveofgood.co. Notwithstanding any contrary provision in the Sponsor's privacy policies, entrants grant to the Sponsor, and the Sponsor reserves, the right to use any and all information related to the Sweepstakes, including information provided by entrants in connection with the Sweepstakes, for any purpose, unless prohibited by law. Entrants are not required to make a donation to the charity partner(s) during the campaign in order to enter or win a prize in the sweepstakes. By entering into the sweepstakes, participants grant the Sponsor the right to use and publish their proper name online or in any other media in connection with the Sweepstakes. In order to accept a prize, entrants shall grant permission to the Sponsor to use his or her name, photograph, likeness, prize information and/or email address without future compensation unless prohibited by law. By entering, participants release and hold harmless the Sponsor, its respective parents, subsidiaries, affiliates, directors, officers, employees, and agents from any and all liability for any injuries, loss or damages of any kind arising from or in connection with the Sweepstakes, Sponsor's website, https://www.loveofgood.co or http://www.chalkinsocial.com any prize won.
Agreement to Official Rules: Participation in the Sweepstakes constitutes entrant's full and unconditional agreement to and acceptance of these Official Rules and Sponsor's Privacy Policy at https://www.loveofgood.co/privacy and to be contacted by telephone and/or email. Odds of winning depend on the total number of entries received. Limit one (1) prize per person, family, and per household.
Selection of Potential Winners: Five (5) winners ("Winners") will be selected at random per day on July 20, 2017, July 21, and July 22, and Winners will be contacted on or about August 3, 2017, August 4, and August 5. Sponsor's decisions as to all matters related to administration of the Sweepstakes and selection of Winners are final. Potential Winners must comply with all terms and conditions set forth in these Official Rules, and winning and award of prize is contingent upon Winners submitting their email address. If a potential winner cannot be contacted within twenty-four (24) hours after the first attempt to contact such potential winner, an alternate entrant will be selected in his or her place at random from all eligible entries received.
Prizes: Fifteen (15) prizes are available. Fifteen (15) total winners will receive the following prize: Choice of either Chalkin' Social $39 BLACKlisted de-luxe or $39 unpREDictable de-deluxe (the "Prize") (Approximate Retail Value ("ARV") of Prize: $39). Winner is fully responsible for any and all applicable federal, state, and local taxes (including income and withholding taxes). All costs and expenses associated with Prize acceptance and use not specified herein as being provided are the sole responsibility of Winner. All prize details are at Sponsor's sole discretion. The Prize is non-transferable and non-assignable, with no cash redemptions or substitutions except at Sponsor's sole and absolute discretion. Sponsor reserves the right to substitute a prize (or portion thereof) with one of comparable or greater value, at its sole and absolute discretion.
Restrictions: The Winner is fully responsible for any and all applicable federal, state, and local taxes (including income and withholding taxes). Except where otherwise expressly noted in these Official Rules, the selection of all vendors, prizes, products and services is subject to the Sponsor's sole and absolute discretion. Prize (and/or any portion thereof) is nontransferable and non-exchangeable. No substitutions or cash redemption of prize is permitted except that Sponsor retains the right to substitute a prize of equal or greater retail value (or at Sponsor's election, the cash value of the applicable prize). Additional restrictions may apply.
All federal, state and local taxes related to the Prize are the sole responsibility of each Winner. All other expenses and costs not expressly listed above are Winner's sole responsibility. No refunds or credit for changes are allowed. No transfer of the prize is permitted. Winner must execute and return to Sponsor an Affidavit of Eligibility/Release of Liability, Publicity and W9 within five (5) days of receipt from Sponsor, if applicable. Noncompliance within this time period may result in disqualification, and an alternate winner may be selected if time allows. Return of any prize notification as undeliverable may result in disqualification and selection of an alternate winner.
General Conditions: The Sweepstakes is governed by the laws of the United States and the State of California, excluding conflicts of laws principles. All federal, state and local laws and regulations apply. Sweepstakes void where prohibited. Sweepstakes may only be entered in or from United States and entries originating from any other jurisdiction are not eligible for entry.
Sponsor is not responsible for any problems or technical malfunction of any telephone network or lines, computer online systems, servers, or providers, computer equipment, software, failure of any e-mail or entry received by Sponsor on account of technical problems or traffic congestion on the Internet or at any web site, any combination thereof, or otherwise, including any injury or damage to entrant's or any other person's computer related to or resulting from participation or downloading any materials in the sweepstakes. CAUTION: ANY ATTEMPT BY AN ENTRANT TO DELIBERATELY DAMAGE ANY WEB SITE OR UNDERMINE THE LEGITIMATE OPERATION OF THE SWEEPSTAKES MAY BE A VIOLATION OF CRIMINAL AND CIVIL LAWS AND SHOULD SUCH AN ATTEMPT BE MADE, THE SPONSOR RESERVES THE RIGHT TO SEEK DAMAGES FROM ANY SUCH PERSON TO THE FULLEST EXTENT PERMITTED BY LAW. Participants in the Sweepstakes hereby consent to the exclusive jurisdiction and venue of California courts (state and federal) in Los Angeles County for any causes or controversies arising out of the sweepstakes. Winner waive any and all objections to jurisdiction and venue in these courts. Entrants hereby agree that any and all disputes, claims, causes of action, or controversies ("Claims") arising out of or in connection with this Sweepstakes shall be resolved, upon the election by entrant or Sponsor, by arbitration pursuant to this provision and the code of procedures of either the National Arbitration Forum ("NAF") or the American Arbitration Association ("AAA"), as selected by the entrant. IF ARBITRATION IS CHOSEN BY ANY PARTY WITH RESPECT TO A CLAIM, NEITHER PARTY WILL HAVE THE RIGHT TO LITIGATE THAT CLAIM IN COURT OR HAVE A JURY TRIAL ON THAT CLAIM. FURTHER, NEITHER SPONSOR NOR ENTRANT WILL HAVE THE RIGHT TO PARTICIPATE IN A REPRESENTATIVE CAPACITY ON BEHALF OF THE GENERAL PUBLIC OR OTHER PERSONS SIMILARLY SITUATED, OR AS A MEMBER OF ANY CLASS OF CLAIMANTS PERTAINING TO ANY CLAIM SUBJECT TO ARBITRATION. EXCEPT AS SET FORTH BELOW, THE ARBITRATOR'S DECISION WILL BE FINAL AND BINDING. NOTE THAT OTHER RIGHTS THAT ENTRANT WOULD HAVE IF ENTRANT WENT TO COURT ALSO MAY NOT BE AVAILABLE IN ARBITRATION. The arbitrator's authority to resolve Claims is limited to Claims between Sponsor and entrant alone, and the arbitrator's authority to make awards is limited to awards to Sponsor and entrant alone. Furthermore, claims brought by either party against the other may not be joined or consolidated in arbitration with Claims brought by or against any third party, unless agreed to in writing by all parties. No arbitration award or decision will have any preclusive effect as to issues or claims in any dispute with anyone who is not a named party to the arbitration.
Winner List Sweepstakes results and copy of these Official Rules may be obtained by sending a self-addressed, stamped envelope to: "Love of Good, Inc. 325 N. Larchmont ste. #440 Los Angeles, CA 90004"
For the Love of Good Privacy Policy
Last modified: July 19, 2017
Table of Contents
Introduction
Children Under the Age of 13
Types of Information We Collect
How We Collect This Information:
Information You Provide to Us:
Information We Collect Through Automatic Data Collection Technologies.
How We Use Your Information
How We Disclose Your Information
Your Choices About How We Use and Disclose Your Information
Accessing and Correcting Your Information
California Users
Data Security
Notice to Users from the European Economic Area ("EEA")
Changes to Our Privacy Policy
Contact Information
Introduction
Love Of Good, Inc. ("Company," "we," or "us") respects your privacy and is committed to protecting it through our compliance with this policy.
This policy ("Policy") describes the types of information we may collect from you or that you may provide when you visit the website www.loveofgood.co (our "Website") and our practices for collecting, using, maintaining, protecting and disclosing that information.
This policy applies to information we collect:
On this Website.
In e-mail, text and other electronic exchanges between you and this Website.
It does not apply to information collected by:
Us offline or through any other means, including on any other website operated by the Company or any third party (including our affiliates and subsidiaries); or
Any third party (including our affiliates and subsidiaries), including through any application or content (including advertising) that may link to or be accessible from, or on, the Website.
Please read this policy carefully to understand our policies and practices regarding your information and how we will treat it. If you do not agree with our policies and practices, your only choice is to refrain from using our Website. By accessing or using this Website, you agree to this Policy. This Policy may change from time to time. Your continued use of this Website after we make changes is deemed to be your acceptance of those changes, so please check the Policy periodically for updates.
Children Under the Age of 13
Our Website is not intended for children under 13 years of age. No one under the age of 13 may provide any personal information to, or on, the Website. We do not knowingly collect personal information from children under 13. If you are under 13, do not use or provide any information on this Website, or on or through any of its features/functionality, make any purchases through the Website, use any of the interactive or public comment features that may be available on this Website, or provide any information about yourself to us, including your name, address, telephone number, e-mail address or any screen name or user name you may use.
If we learn that we have collected or received personal information from a child under 13 without verification of parental consent, we will delete that information. If you believe we might have any information from or about a child under 13, please contact us at hello@loveofgood.co.
Types of Information We Collect
We collect several types of information from and about users of our Website, including information:
By which you may be personally identified, such as your first and last name, and e-mail address ("Personal Information");
That is about you but individually does not identify you; and/or
About your Internet connection, the equipment you use to access our Website, and usage details.
How We Collect This Information:
Information You Provide to Us:
The information we collect on or through our Website may include:
Information that you provide by filling in forms on our Website. This includes information provided at the time of subscribing to our service, posting material, or requesting further services. We may also ask you for information when you enter a contest or promotion sponsored by us, and when you report a problem with our Website.
Records and copies of your correspondence (including e-mail addresses), if you contact us.
Your responses to surveys that we might ask you to complete for research purposes.
You also may provide information to be published or displayed (hereinafter, "posted") on public areas of the Website, or transmitted to other users of the Website or third parties (collectively, "User Contributions"). Your User Contributions are posted on and transmitted to others at your own risk. Please be aware that no security measures are perfect or impenetrable. Additionally, we cannot control the actions of other users of the Website with whom you may choose to share information. Therefore, we cannot and do not guarantee that your information will not be viewed by unauthorized persons if you choose to share this information publicly or with other Users.
To the extent that you disclose to us any personal information of another individual, we assume that you have obtained such individual's consent for the disclosure of such personal information as well as the processing of the same in accordance with the terms of this Policy.
Information We Collect Through Automatic Data Collection Technologies.
As you navigate through and interact with our Website, we may use automatic data collection technologies to collect certain information about your equipment, browsing actions and patterns, including:
Details of your visits to our Website, including traffic data, location data, logs and other communication data, and the resources that you access and use on the Website.
Information about your computer and Internet connection, including your IP address, operating system and browser type.
We also may use these technologies to collect information about your online activities over time and across third-party websites or other online services (behavioral tracking). Click here for information on how you can opt out of behavioral tracking on this website and how we respond to web browser signals and other mechanisms that enable consumers to exercise choice about behavioral tracking.
"Do Not Track" is a preference you can set in your browser to let websites you visit know that you do not want them collecting certain information about you. We do not currently respond to, or honor, Do Not Track signals or requests from your browser.
The information we collect automatically is statistical data and does not include personal information, but we may maintain it or associate it with personal information we collect in other ways or receive from third parties. It helps us to improve our Website and to deliver a better and more personalized service, including by enabling us to:
Estimate our audience size and usage patterns.
Store information about your preferences, allowing us to customize our Website according to your individual interests.
Speed up your searches.
Recognize you when you return to our Website.
The technologies we use for this automatic data collection may include:
Cookies (or browser cookies). A cookie is a small file placed on the hard drive of your computer. You may refuse to accept browser cookies by activating the appropriate setting on your browser. However, if you select this setting you may be unable to access certain parts of our Website. Unless you have adjusted your browser setting so that it will refuse cookies, our system will issue cookies when you direct your browser to our Website.
Flash Cookies. Certain features of our Website may use local stored objects (or Flash cookies) to collect and store information about your preferences and navigation to, from and on our Website. Flash cookies are not managed by the same browser settings as are used for browser cookies. For information about managing your privacy and security settings for Flash cookies, see Choices about How We Use and Disclose Your Information below.
Web Beacons. Pages of our Website [and our e-mails] may contain small electronic files known as web beacons (also referred to as clear gifs. pixel tags and single-pixel gifs) that permit the Company, for example, to count users who have visited those pages or [opened an e-mail] and for other related website statistics (for example, recording the popularity of certain website content and verifying system and server integrity).
How We Use Your Information
We use information that we collect about you or that you provide to us, including any personal information:
To present our Website and its contents to you.
To provide you with information, products, or services that you request from us.
To enable our partner non-profits and causes to contact you with information about volunteering, charitable giving, donations, and other cause-related activities.
To carry out our obligations and enforce our rights arising from any contracts entered into between you and us.
To notify you about changes to our Website or any products or services we offer or provide though it.
To allow you to participate in interactive features on our Website.
In any other way we may describe when you provide the information.
To fulfill any other purpose for which you provide it.
For any other purpose with your consent.
Please note: As stated above, we may use your information to contact you about our own and our partner non-profit's causes and services that may be of interest to you.. If you do not want us to use your information in this way, please do not share your email with us, or please contact us with your request not to have your email shared with our partners.
How We Disclose Your Information
We will not disclose your personal information other than as described below.
We may disclose aggregated, anonymized, and/or non-identifying information about our users without restriction.
We may disclose personal information that we collect or that you provide, including your name and email address:
To our non-profit and cause-related partners so that they can contact you about product giveaways, donation drives, and other charitable activities, provided you have not opted out of these disclosures. If you would like to opt out of this ongoing disclosure, you can send us an email at hello@loveofgood.co requesting this.
To contractors, service providers and other third parties we use to support our business.
To a buyer or other successor in the event of a merger, divestiture, restructuring, reorganization, dissolution or other sale or transfer of some or all of Love Of Good, Inc.'s assets, whether as a going concern or as part of bankruptcy, liquidation or similar proceeding, in which personal information held by Love Of Good, Inc. about our Website users is among the assets transferred.
To fulfill the purpose for which you provide it.
For any other purpose disclosed by us when you provide the information.
With your consent.
We may also disclose your personal information:
To comply with any court order, law or legal process, including to respond to any government or regulatory request.
To enforce or apply our Terms of Use and other agreements, including for billing and collection purposes.
If we believe disclosure is necessary or appropriate to protect the rights, property, or safety of Love Of Good, Inc., our customers, or others. This may include exchanging information with other companies, organizations, and law enforcement for the purposes of fraud protection and credit risk reduction.
Your Choices About How We Use and Disclose Your Information
We strive to provide you with choices regarding the personal information you provide to us. The following mechanisms should help to provide you with control over your information:
Tracking Technologies and Advertising. You can set your browser to refuse all or some browser cookies, or to alert you when cookies are being sent. To learn how you can manage your Flash cookie settings, visit the Flash player settings page on Adobe's website. If you disable or refuse cookies, please note that some parts of this site may then be inaccessible or not function properly.
Disclosure of Your Information for Third-Party Promotions. If you do not want us to share your personal information with our affiliated non-profit partners for promotional purposes, you can opt-out by sending us an e-mail stating your request to hello@loveofgood.co.
We do not control third parties' collection or use of your information to serve interest-based advertising. However, these third parties may provide you with ways to choose not to have your information collected or used in this way. You can opt out of receiving targeted ads from members of the Network Advertising Initiative ("NAI") on the NAI's website.
Accessing and Correcting Your Information
You may send us an email at hello@loveofgood.co to request access to, correct or delete any personal information that you have provided to us. We may not accommodate a request to change information if we believe the change would violate any law or legal requirement or cause the information to be incorrect.
If you delete your User Contributions from the Website, copies of your User Contributions may remain viewable in cached and archived pages, or might have been copied or stored by other Website users. Proper access and use of information provided on the Website, including User Contributions, is governed by our terms of use.
California Users
If you are a California resident, you have the right to request information from us regarding the manner in which we share certain categories of your personal information with third parties for their own direct marketing uses. California law provides that you have the right to submit a request to us at our email address in order to receive information on the categories of customer information that we shared and the names and addresses of those businesses with which we shared customer information for the immediately prior calendar year. To obtain this information, please send an email message to hello@loveofgood.co with "Request for California Privacy Information" in the subject line and in the body of your message. We will provide the requested information to you in your email address in response.
Please be aware that not all information sharing is covered by the "Shine the Light" requirements, and only information on covered sharing will be included in our response.
Data Security
We have implemented measures designed to secure your personal information from accidental loss and from unauthorized access, use, alteration and disclosure. All information you provide to us is stored on our secure servers behind firewalls. We limit access to our servers to ensure that your information is not viewable by any unauthorized parties. Additionally, we do not have access to your personal financial information, as this is stored on our 3rd party payment processor's servers.
All payment transactions and data transfers are encrypted using SSL technology.
The safety and security of your information also depends on you. Unfortunately, the transmission of information via the Internet is not completely secure. Although we do our best to protect your personal information, we cannot guarantee the security of your personal information transmitted to our Website. Any transmission of personal information is at your own risk. We are not responsible for circumvention of any privacy settings or security measures contained on the Website.
Notice to Users from the European Economic Area ("EEA")
If you are visiting and using the Services from the European Economic Area ("EEA"), please be aware that you are sending information (including personal data) to the United States where our partner platform's servers are located. Our staff operating outside the EEA may process this information. The information may then be transferred within the United States or back out of the United States to other countries outside of your country of residence, depending on the type of information and how we store it. These countries (including the United States) may not necessarily have data protection laws as comprehensive or protective as those in your country of residence; however, our collection, storage and use of your personal data will at all times continue to be governed by this Privacy Policy. 
BY SUPPLYING YOUR PERSONAL INFORMATION TO US YOU EXPRESSLY AGREE TO THE TRANSFER OF YOUR PERSONAL INFORMATION OUT OF THE EEA, AND TO THE PROCESSING OF YOUR INFORMATION IN THE U.S., SUBJECT TO THIS PRIVACY POLICY.
Changes to Our Privacy Policy
It is our policy to post any changes we make to our privacy policy on this page with a notice that the privacy policy has been updated on the Website home page. If we make material changes to how we treat our users' personal information, we will notify you by e-mail to the primary e-mail address specified in your account and/or through a notice on the Website home page. The date the privacy policy was last revised is identified at the top of the page. You are responsible for ensuring we have an up-to-date active and deliverable e-mail address for you, and for periodically visiting our Website and this privacy policy to check for any changes.
Contact Information
To ask questions or comment about this privacy policy and our privacy practices, contact us at:
hello@loveofgood.co